So last week was homecoming week. An unproductive week of school spirit, weird costumes, half days, and grade wars. Each day we did something a little different.
Wednesday: Grade Theme Day
Thursday: Spirit Day w/ Pep Rally
Friday: Spirit Day (again)
Sunday: Sleep-all-day Day (for everyone except me of course)
Here's some pix of me in the madness.....
Superhero? NO......Superfreak.
Shirt made by yours truly.

Me and my beautiful G representin' our theme of Dr. Seuss.
Belt: F21
Jeans: Delias
Bag: Hobo International (<3)>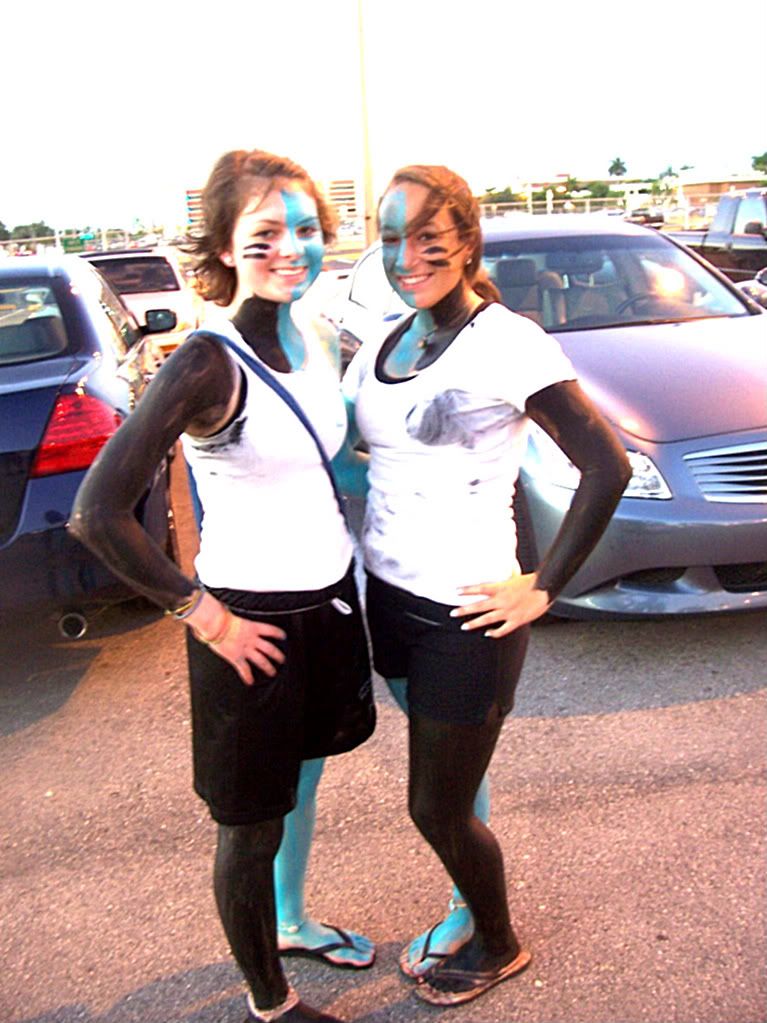 Me and my other G showing our school spirit at the game which we (for once) actually won. Let's just say wearing that paint was worth every minute of my forty five minute shower that night when I had to scrub it off. We weren't the only ones painted at the game........and the others were shirtless ;)




And finally, my beautiful 75% off dress from the hotel in Key West. Not a well known brand, but the shoes are Lilly Pulitzer courtesy of mi madre. The music at the dance was kinda "eh", but it was fun chillin with the friends.
Night to all. My week of unproductiveness has come to an end and reality begins again. FML