So I've been "vigorously" doing homework all day. As in I was doing homework while on facebook. But I finally finished my history paper, and I figured I deserved to spend some time blogging. So I finally uploaded pix from halloween.........of me as captain underpants: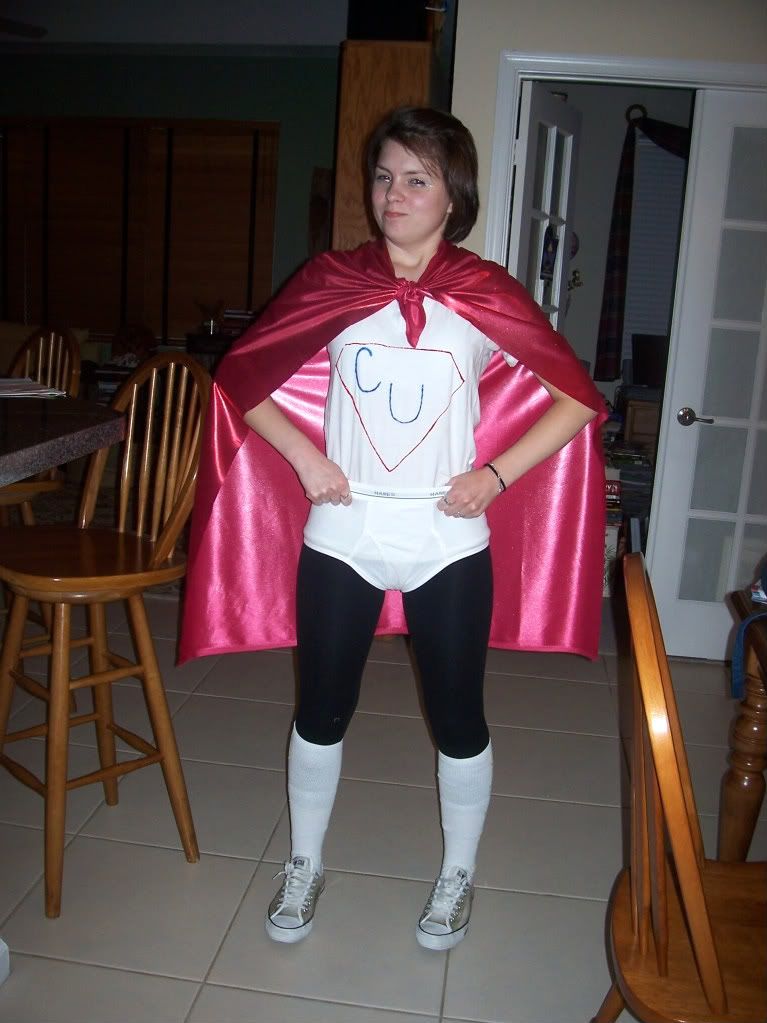 Tres chic, no? I'd say I rocked them, but that's just me.

I also said last week that I made numerous purchases and was unable to get any good shots. Well lucky for me the pictures turned out good when the clothes were actually on me. Here's my Target skirt that I am now very fond of:




I paired it with a Volcom shirt, Behnaz Sarafpour for Target sweater, Sigerson Morrison for Target flats, and a Hollywood intuition belt bag (or fanny pack, take your pick). I was a little reluctant for the fanny pack, b/c I hadn't tried it yet with anything. I've also been scarred for life by my parents' usage of the 1980's-1990's fashion faux paux (spelling?). Surprisingly though, it didn't look too out of place. These flats are also favorite accessory of mine. They always make a boring outfit a little more exciting. I mean, how often do you see shiny teal flats with jewels? Really?
Anyway, sorry for the longness. And one more thing.......Check out the new Cartel CD Cycles. Pretty awesome if you ask me :)