so its december and christmas is less than 20 days away. im a little excited :) yesterday mom put up the christmas tree (something i absolutely hate doing). here are some fabulous pictures of me by ittttt: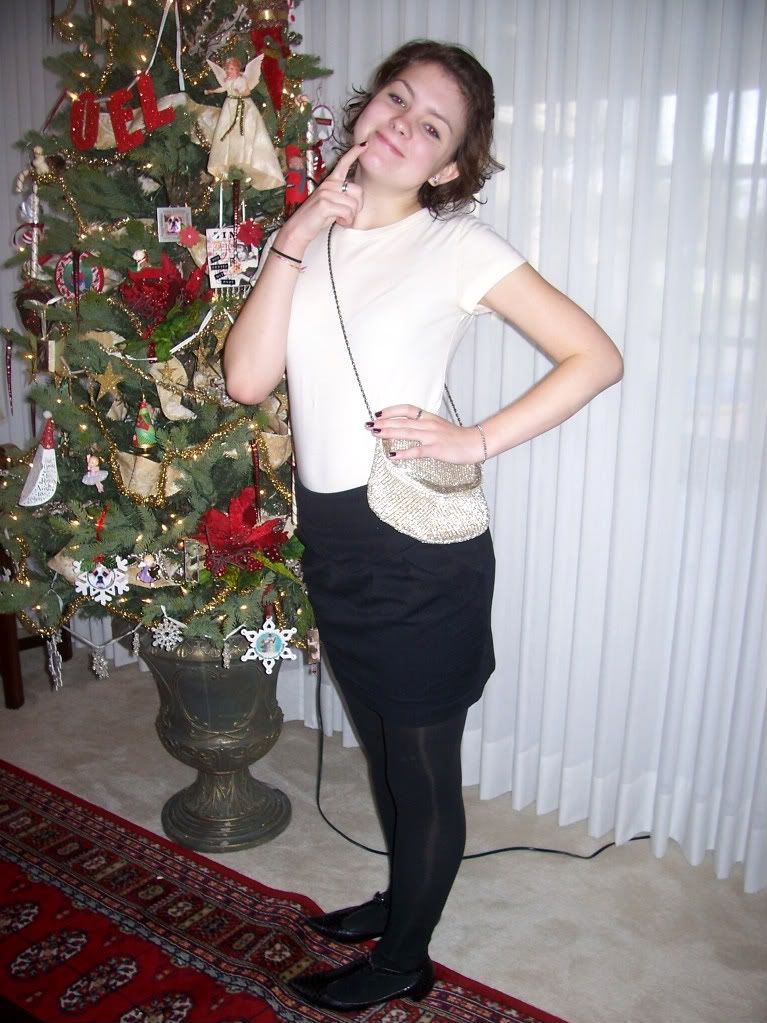 skirt's from urban outfitters, tshirt from nordstrom rack, tights from target, purse vintage, and shoes crown vintage.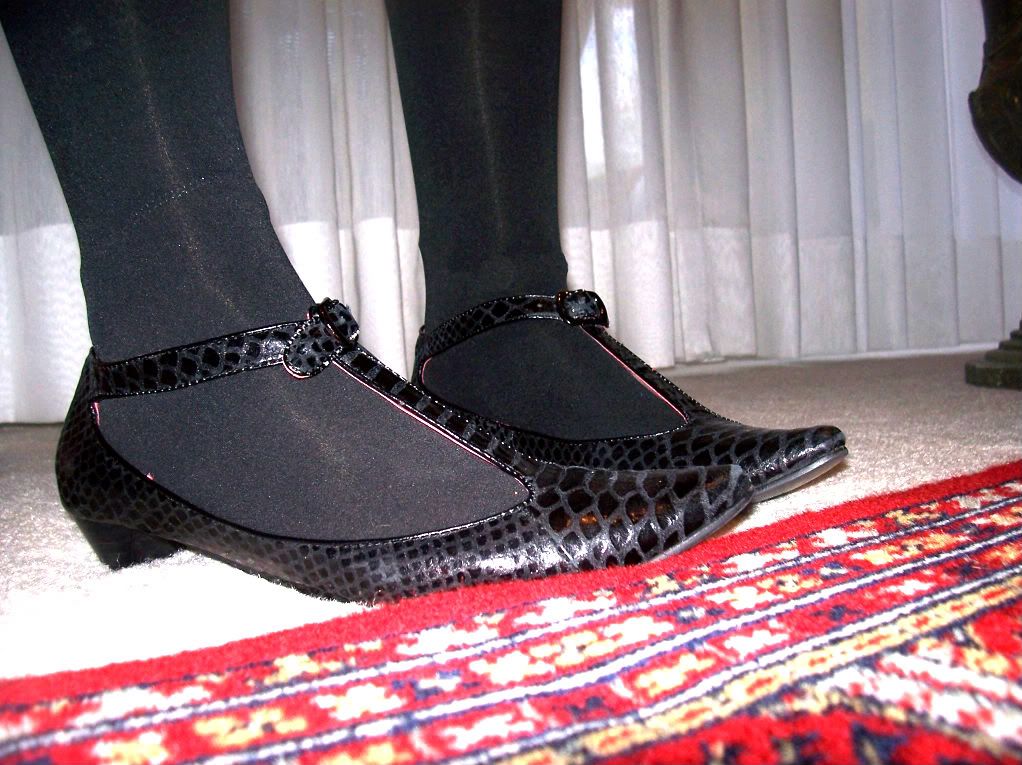 im IN LOVE with these shoes. i steal them from my mommy every chance i can get. no matter what i wear i feel like they make the outfit a little......hotter ;) hahaha and surprisingly they arent that uncomfortable. perfect when you want to look dressy but not have to wear 6 inch heels.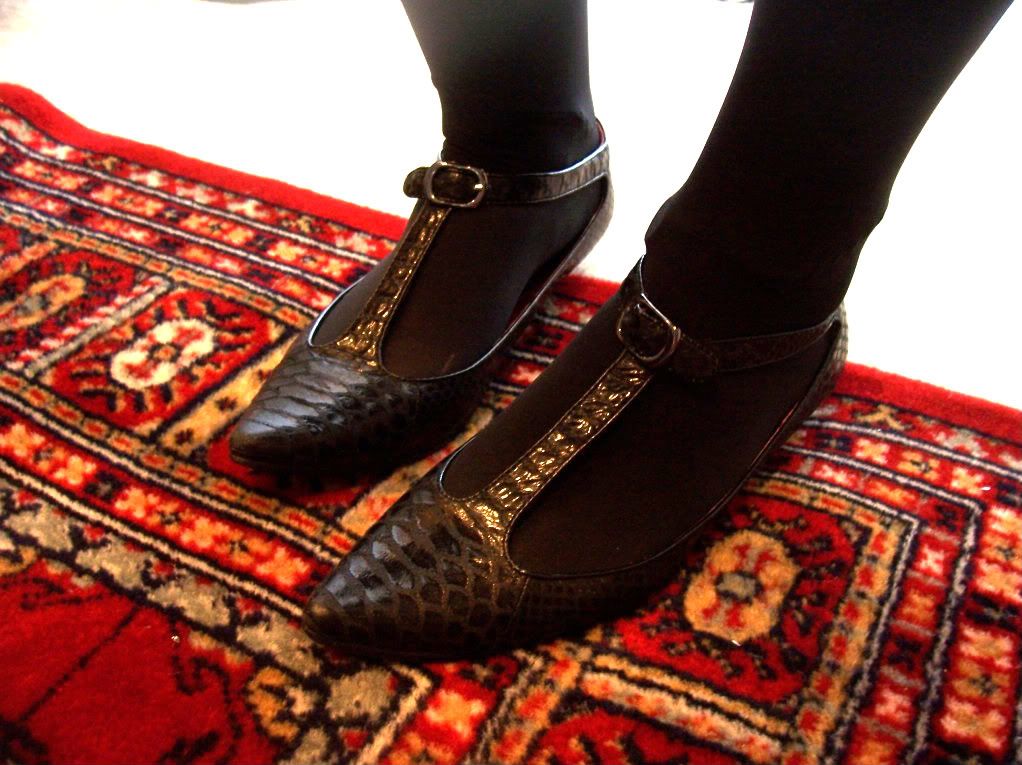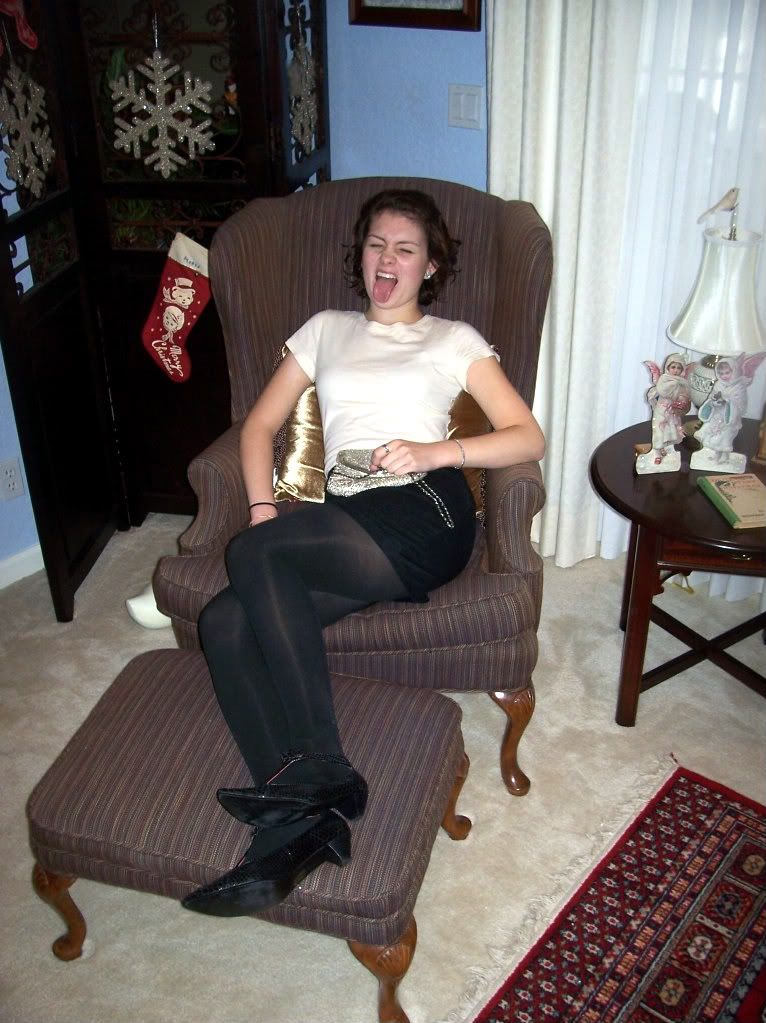 christmas break is in a few weeks.....hopefully i will have a lot of time to post for you guys.
until then........peace love and joy for the holidays