So today summer school decided to have mercy on my summer vacay and give me the day off. I took advantage by making it a shopping day with mommy dearest. We went to one of my favorite malls, Boca Town Center (spelling?). I love it because it has stores that we don't have near us: Anthropology, Williams-Sonoma, Delia's, Abercrombie, Nordstrom, etc.
All in all, I think it was a successful trip. Here are the pix of my purchases........
Shirtdress from Anthropologie, Blue Bird Shirting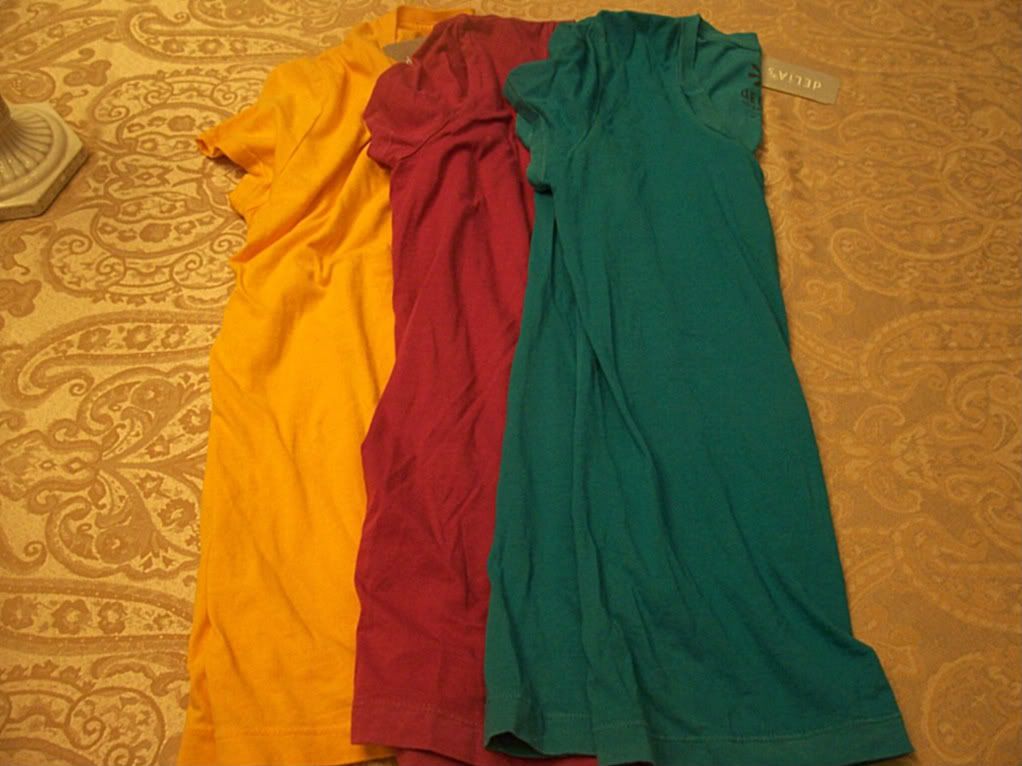 Yellow, Purple, and Blue T-shirts from Delia's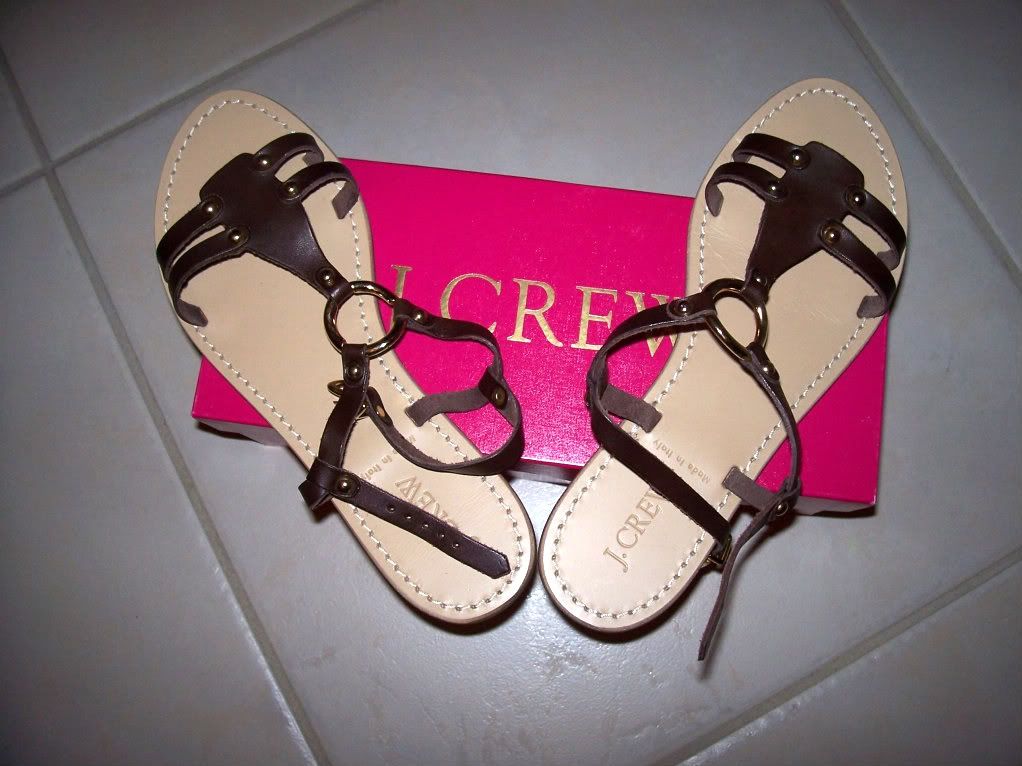 Sandals from J-Crew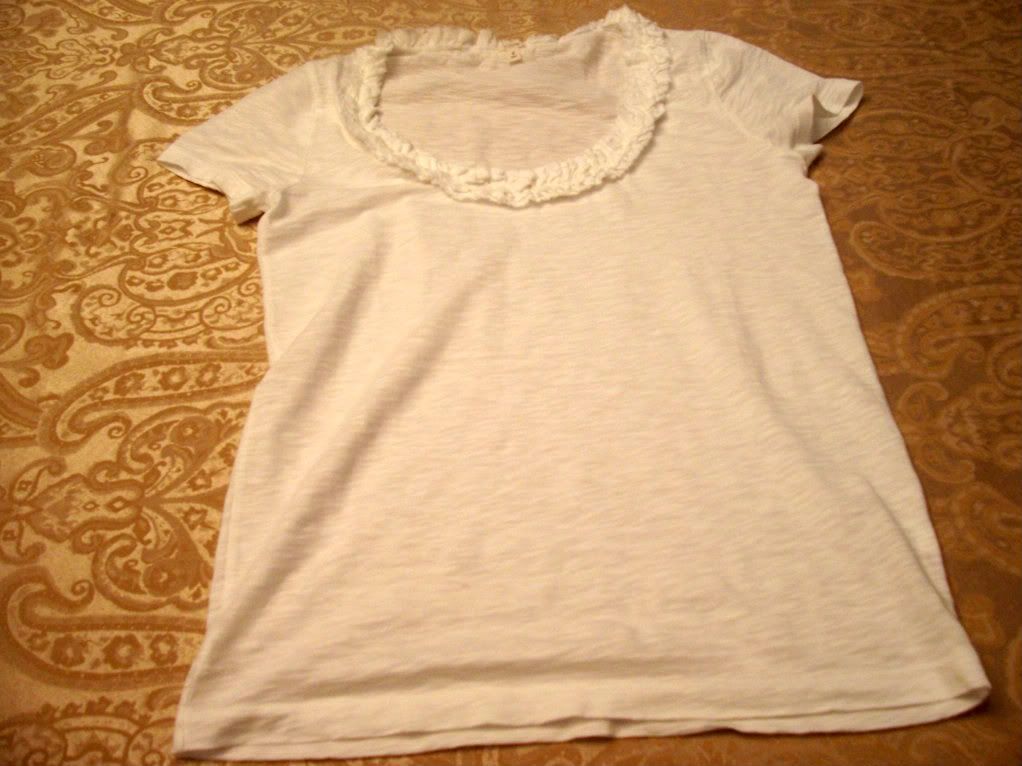 Ruffle T-shirt from J-Crew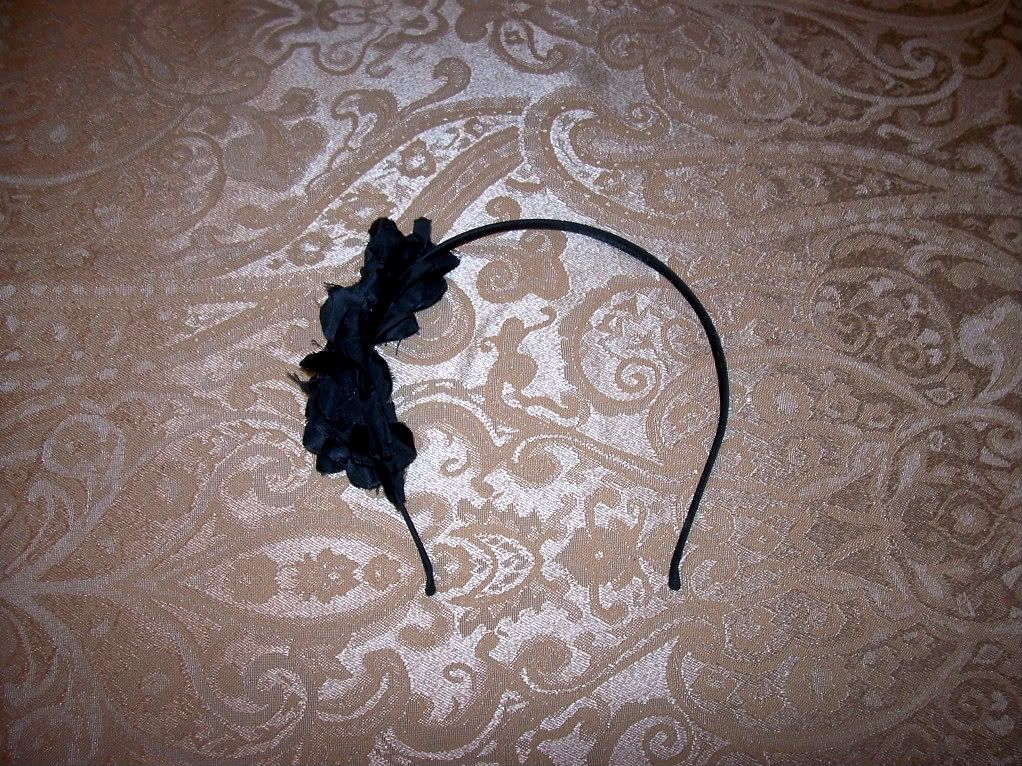 Flower Headband from J-Crew
Not pictured is a pair of pearl earrings from Anthropologie. They're in my ears and I was too lazy to take a picture.
The only problem I had today was trying to find something decent at Macy's for $30 (giftcard). Let me tell you, that was no stroll through the park. The problem is that the Juniors section is tacky, but the nicer stuff is too expensive. So even though it was the one place I actually had a giftcard, I left empty-handed.
Oh well. Dad said he would trade me $30 cash for the gift card. Sounds like a good deal.
Before I depart, considering it will soon be July 4th, I would like to inform you of my new iTunes purchases (no shopping day is complete without an iTunes purchase):
Birthday Sex by Jeremiah (iTunes decided to be smart and put up the version that is actually worth listening to)

Phantom Limb by The Shins

So Close, So Far by Hoobastank
Give them a listen :]