I can't believe it has taken me over a week to do a post. But I have been both a)busy and b) lazy. Probably more lazy and less busy, but you get the drift.

My trip to Indiana was fun; I met a lot of nice people I probably won't see again, but that's why they invented facebook. I learned a lot of stuff about journalism, but also about myself and my future in it. I actually won first place in column writing too, which was pretty sweet.

Another ah-mazin part of my trip? There was an Urban Outfitters within walking distance of my dorm. I think I actually went there four or five times in the five days I was there.

And of course I couldn't walk all the way there without getting anything, right? So this is the skirt I got for a whooping 62 dollars and 6 cents, probably more than I have ever spent on a single item with my own money. But I had been wanting a skirt like it and there aren't any UO stores near my house
.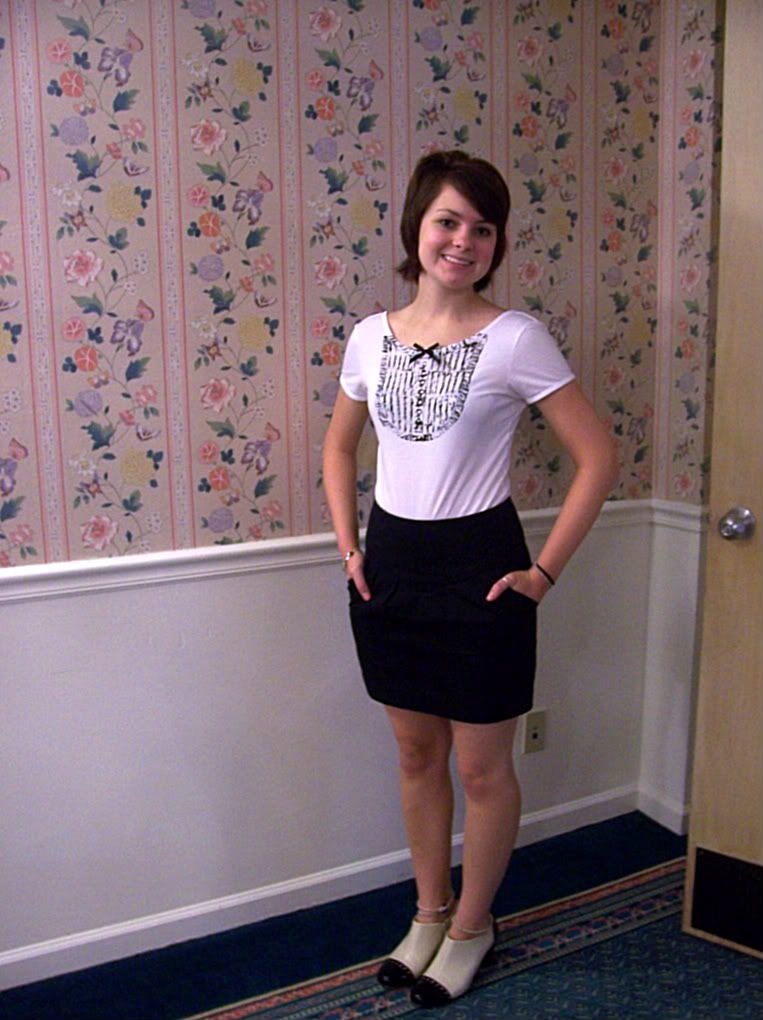 skirt: Urban Outfitters
I paired it with a volcom shirt and booties that I both got at Marshalls. You probably think I live at that store, with the large percentage of my closet being from there and all.
The shirt is one of my closet favorites because it looks so dressy when it's really just a t-shirt. The back goes down a bit to show some skin. I felt pretty hot in this outfit, and I don't say that too often :)
Family from Texas got here on Friday, so I have a pretty full week ahead. This picture was from my cousin's belated graduation party yesterday.
Don't hate me if it's awhile until I post again, but just know that I'll document any fashionable moments that come up.
p.s.- less than one effing month until school starts. kill. me. now. please.