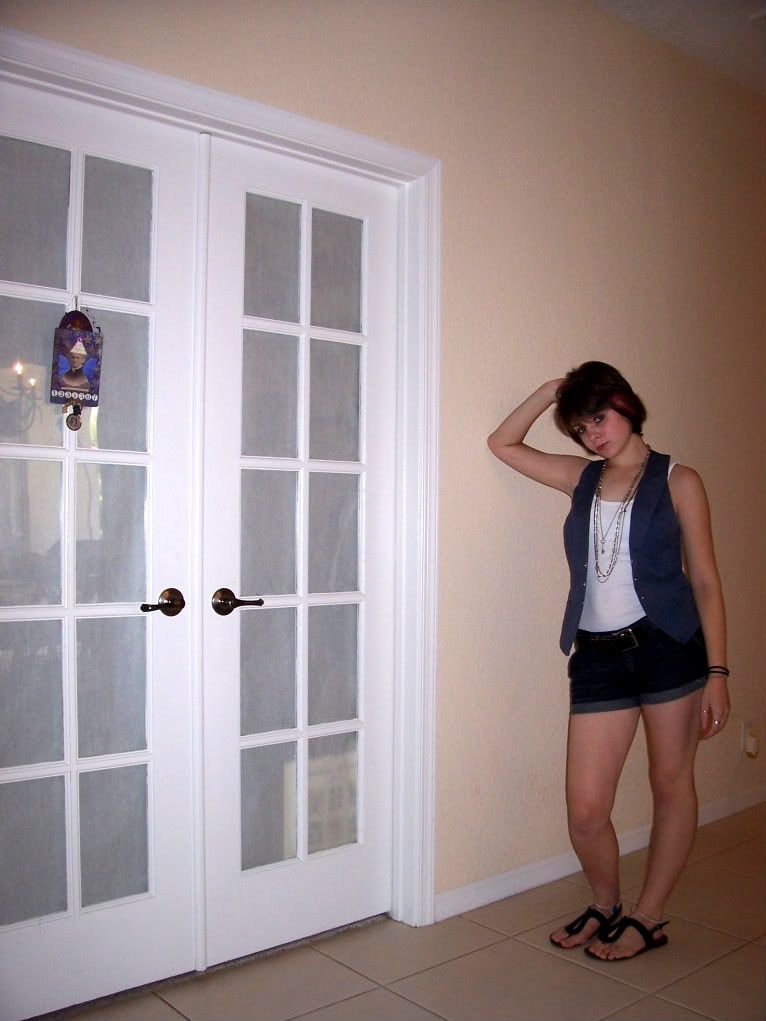 Wore this to lunch at the original pancake house with my best friend. Random, but I thought it would be a good experiment with a vest.
vest: Richard Chai for Target
long necklaces: Marshalls (american eagle)
belt: Target, men's section


One picture is with a small key necklace, and the other is with some longer layers of necklaces. I personally like the longer necklaces better, but that's just me.
That tank top now has tye dye spots all over it, which reminds me that I need to buy a new one.
If you haven't noticed, I'm OBSESSED with these sandals. I got them at Target for maybe like $20, and I wear them with everything. I also have them in white, but the black patent ones are my favorite.