If the blog world had child services, they would most likely be reprimanding me right now. This precious blog-baby of mine has not gotten much attention for the past month. But that's what 3 AP and 2 Honors does to you. GREAT.
Well, two out of my past three weekends have sucked. Teaching project for one, 4-5 page essay for another. But in between, for Labor Day, la familia y yo made a trip down to Key West (for me it was the first time). Let me tell you, it was so nice to get away from everything, especially school (although I did bring 3 text books with me, but that's besides the point).
The drive down was beautiful, and so was watching the sunset both nights. Our room wasn't too shabby either. Here's some pictures from the trip, including some of my outfits..........
A random kitty when we stopped for lunch in Key Largo. He was kinda cute, but I'm not really a cat person......
My mom and I kinda had a thing for this car. It was seriously only like two feet wide.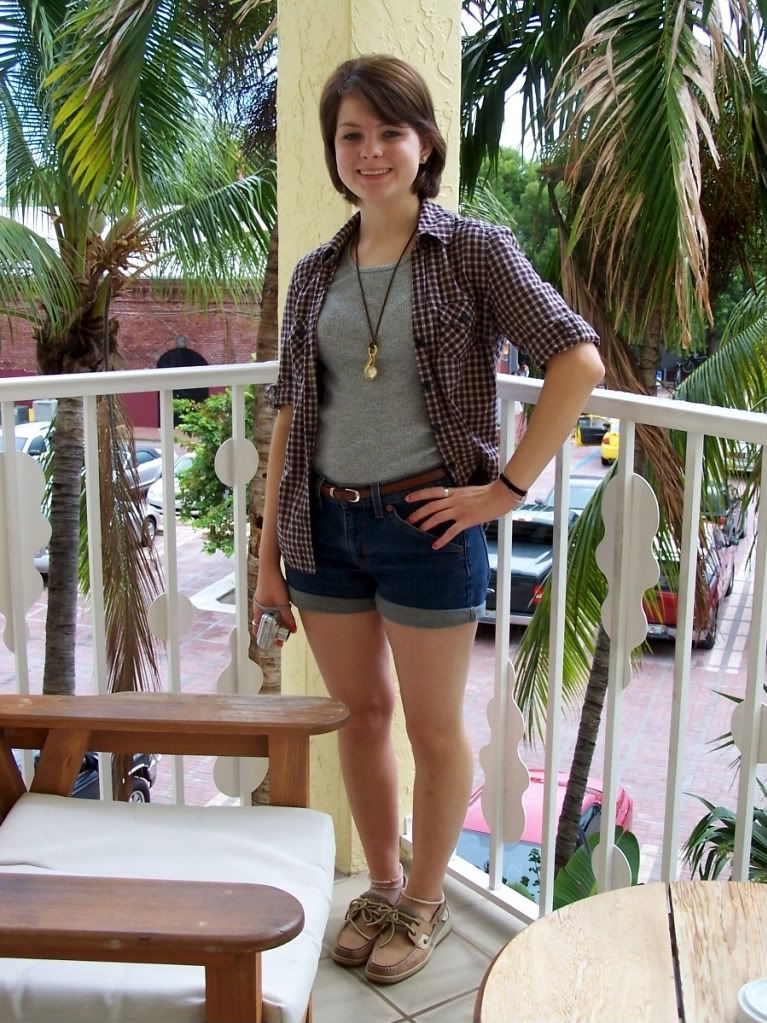 Here's a better view of my outfit on day 1.
shirt- forever 21
tank- hanes boys
shorts- levis
belt- forever 21
watch necklace- coach
shoes- sperry topsiders
The sunset was gorgeous. Dad helped me out on this picture, due to my lack of height.
On Sunday we ordered room service for breakfast. It was sooooooo good! I ordered waffles :)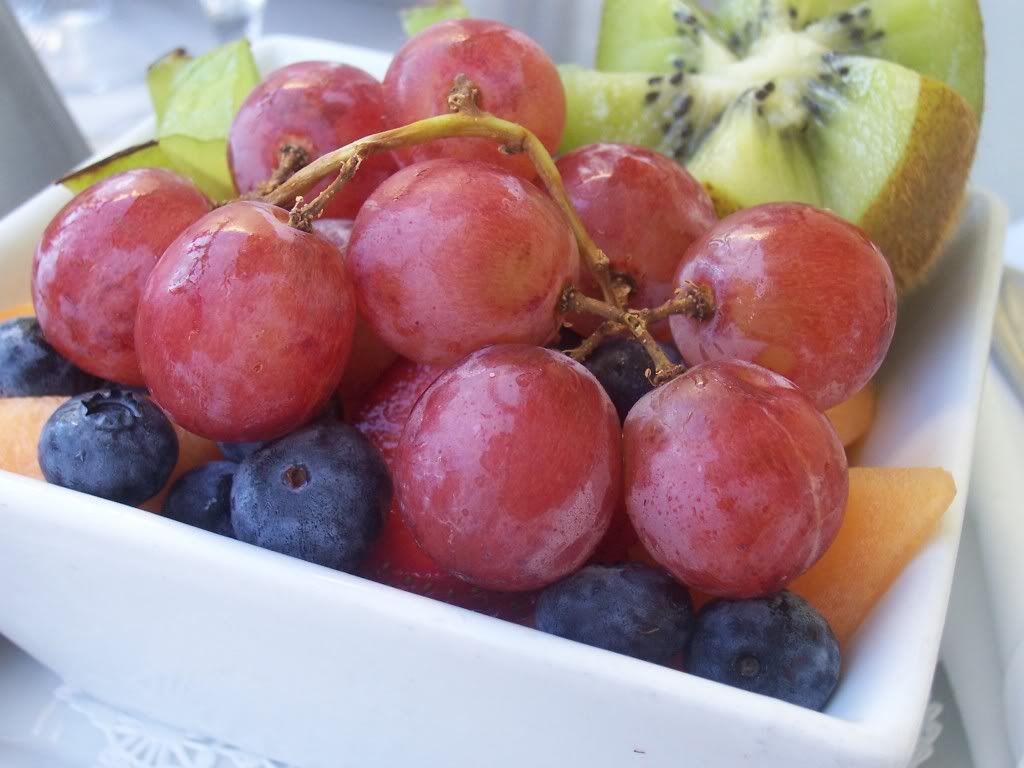 Is this not the most delicious-looking fruit ever?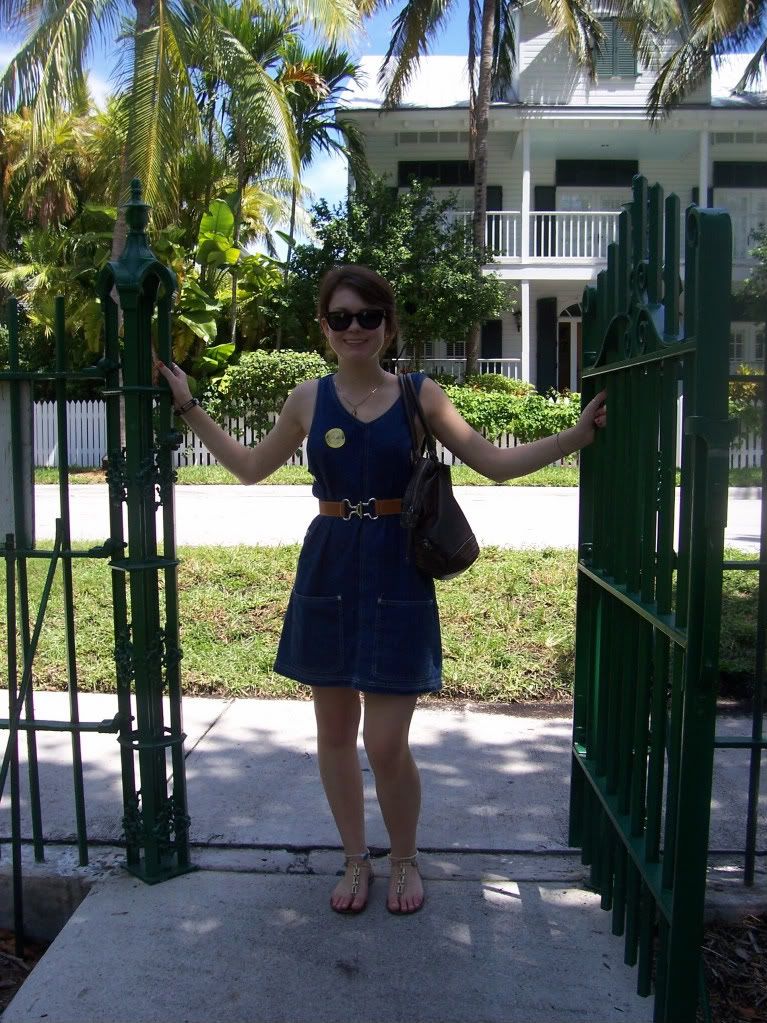 My mom gave me this jumper from the Gap. I wanted to wear it, but didn't know how to not look like a little kid/frumpy. The belt cinched at the waist seemed to do the trick.
Here's a close up. Underneath I put this leopard bra top.
The pictures for this outfit were all taken around the "Little White House", where President Harry Truman lived when he was doing work in Key West.
dress- Gap
necklace- thrift
bra top- rampage
belt- DKNY
sandals- old navy
sunglasses- vintage ray-ban
bag- target
Hopefully it won't take me another month to get some free time and post again, but we'll just have to see. My pillow is calling my name, so goodnight to all.
*BEE*