So I was flipping through my newest issue of Harper's and fell across a new trend I am dying to try.....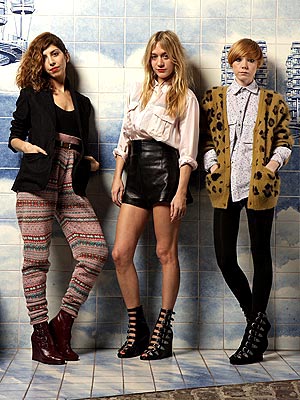 Leather Shorts!!!!!

When most people hear leather with anything other than "jacket," they usually attach the word "tacky." However, I could not get over how kick-ass and sexy they looked on Chloe Sevigny in the magazine.
They seem like a good way to give an outfit some "edge." Which would probably work well for me since that is what I am still looking for (the pink hair just isn't enough).
So that is going to be my next fashionable quest: Find leather shorts.
Oh and one last thing.....
Now I have motivation to get my legs into tip-top-toned condition :)
photo credit: stylenews.peoplestylewatch.com